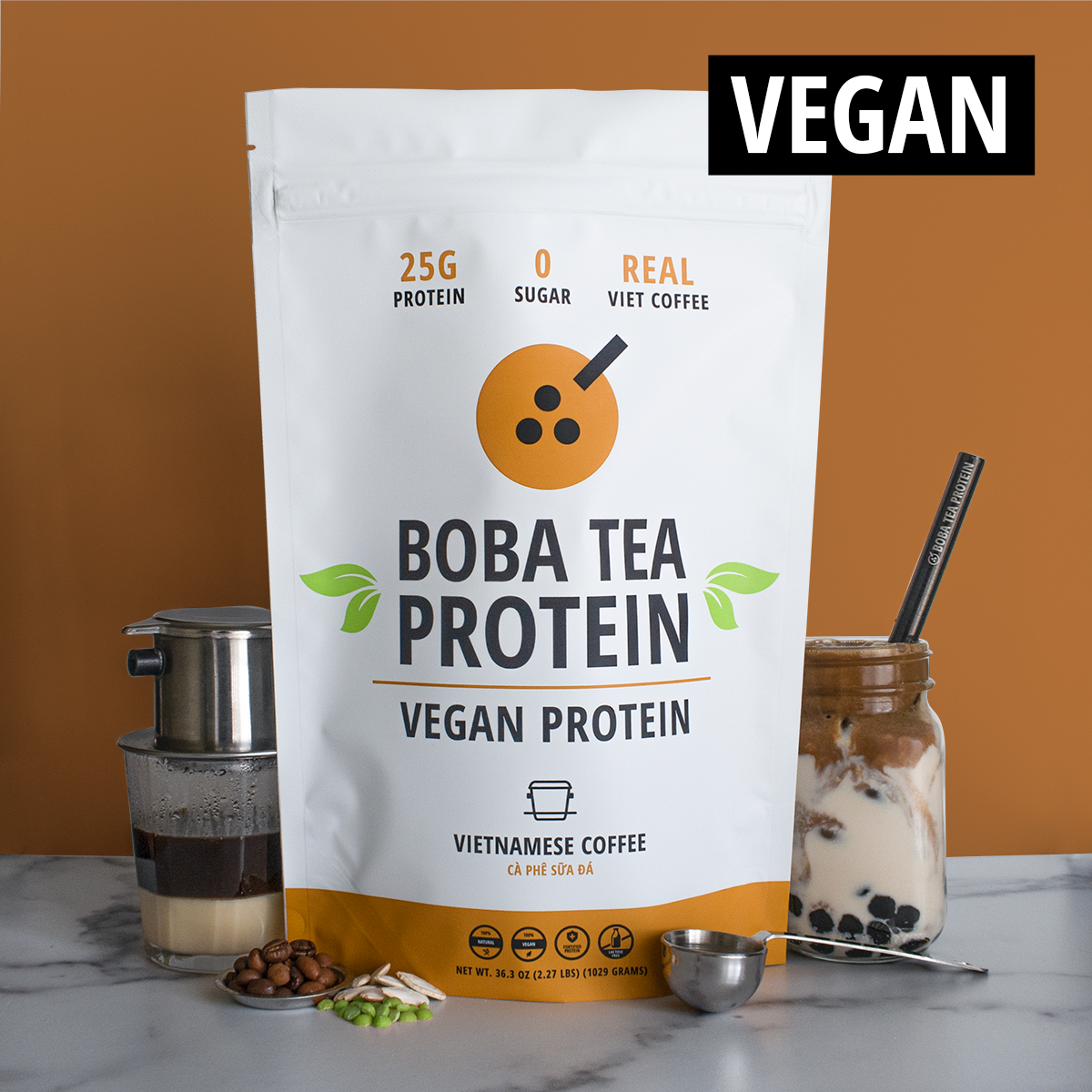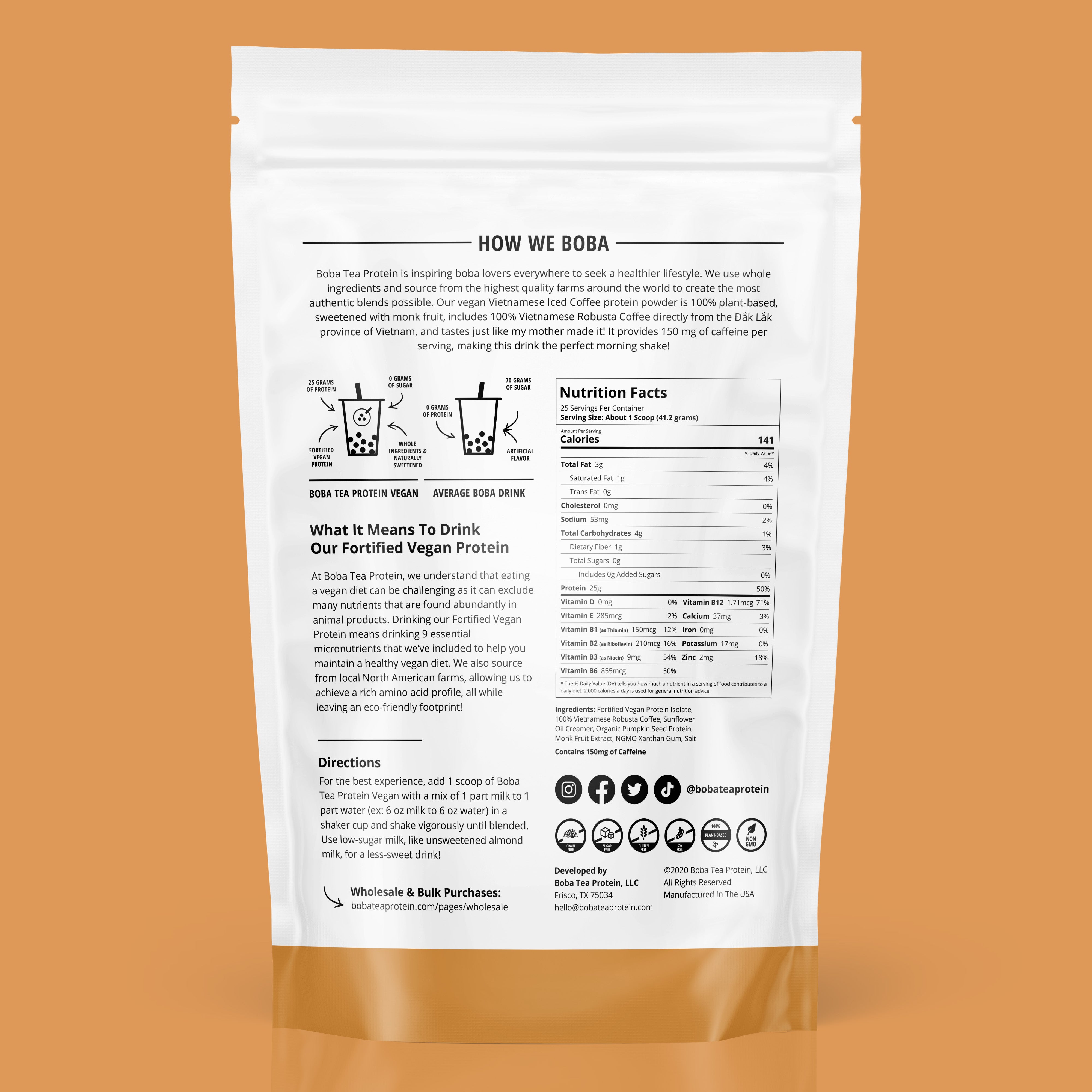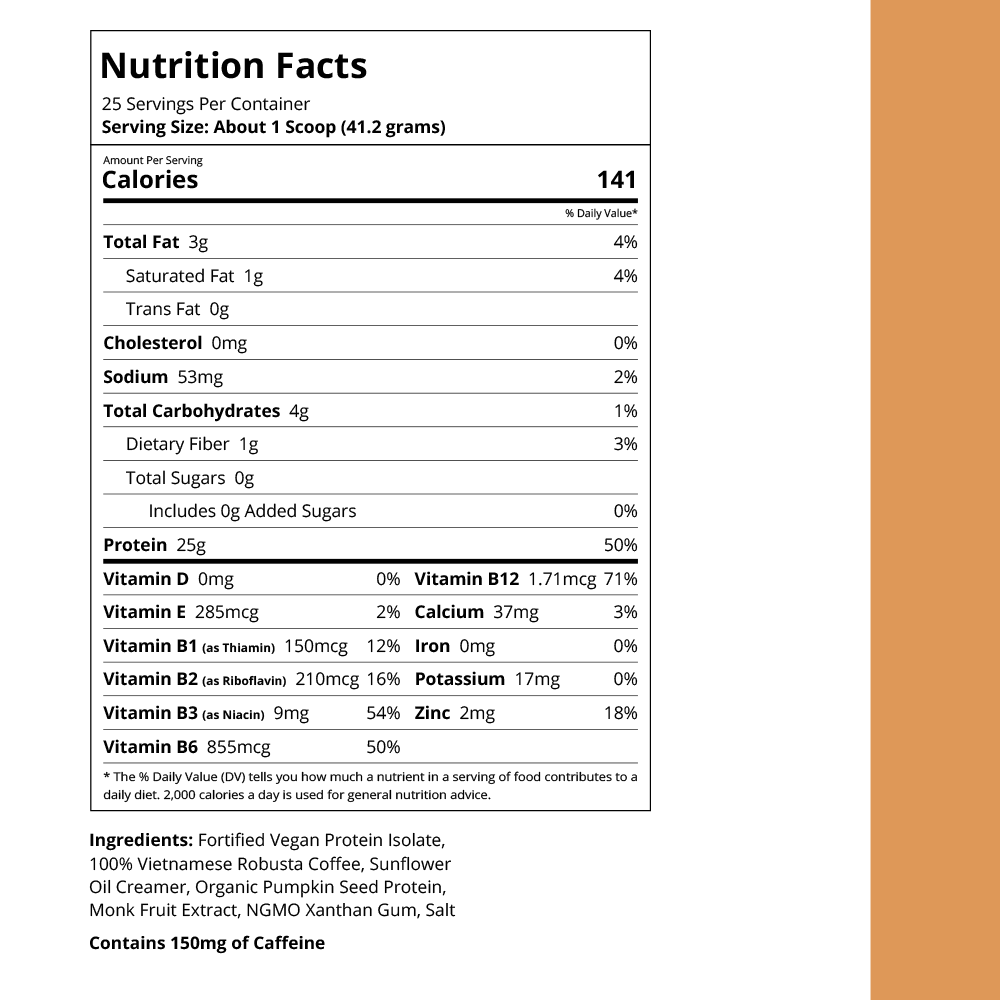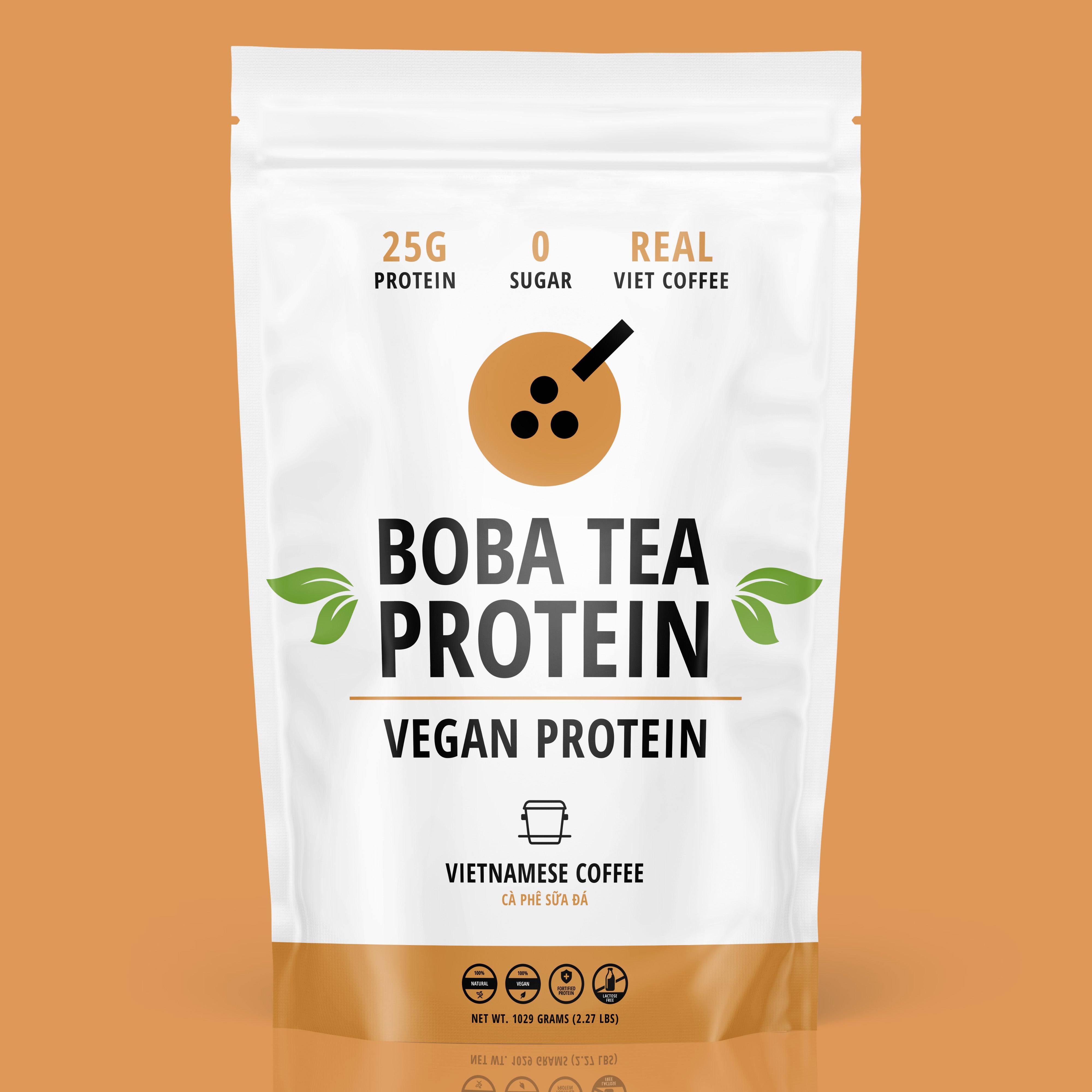 *Not currently in stock - keep an eye out for announcements on next availability!
Our vegan protein drinks are made from a blend of pea protein isolate and organic pumpkin seed protein to achieve a complete amino acid profile and a desirable taste.
We captured the characteristic chocolate-y and earthy tones recognizable in Vietnamese Coffee drinks by using real Vietnamese robusta beans imported from the Đắk Lắk province of Vietnam!
Choose options