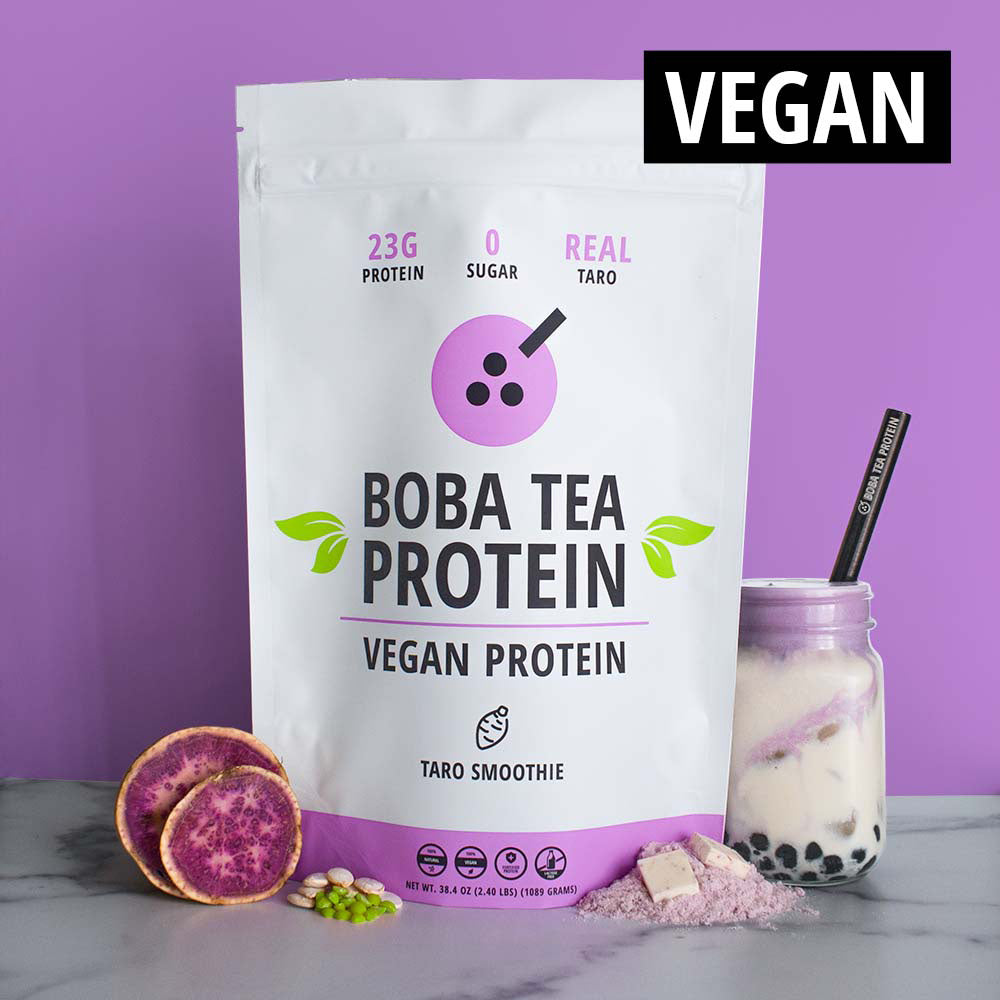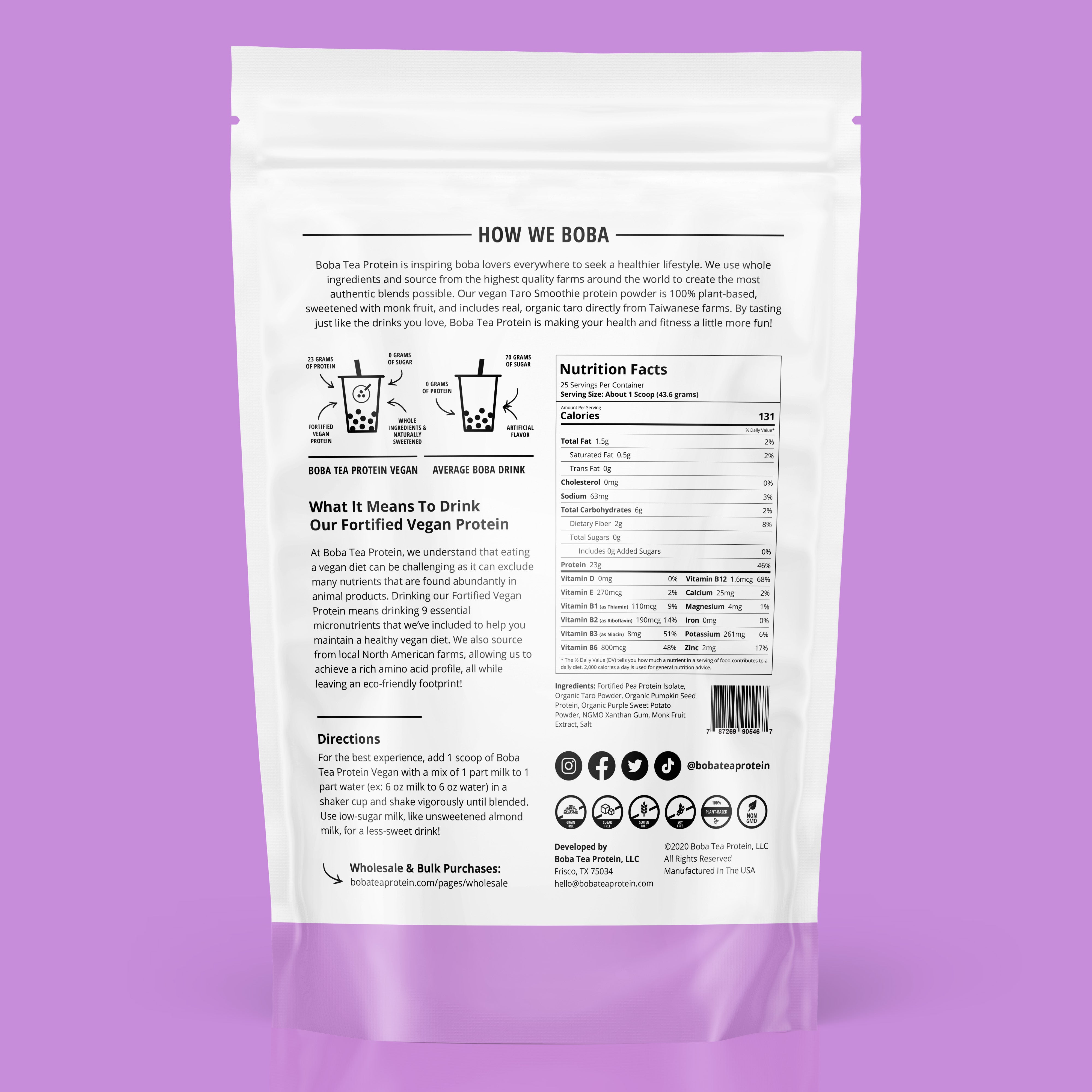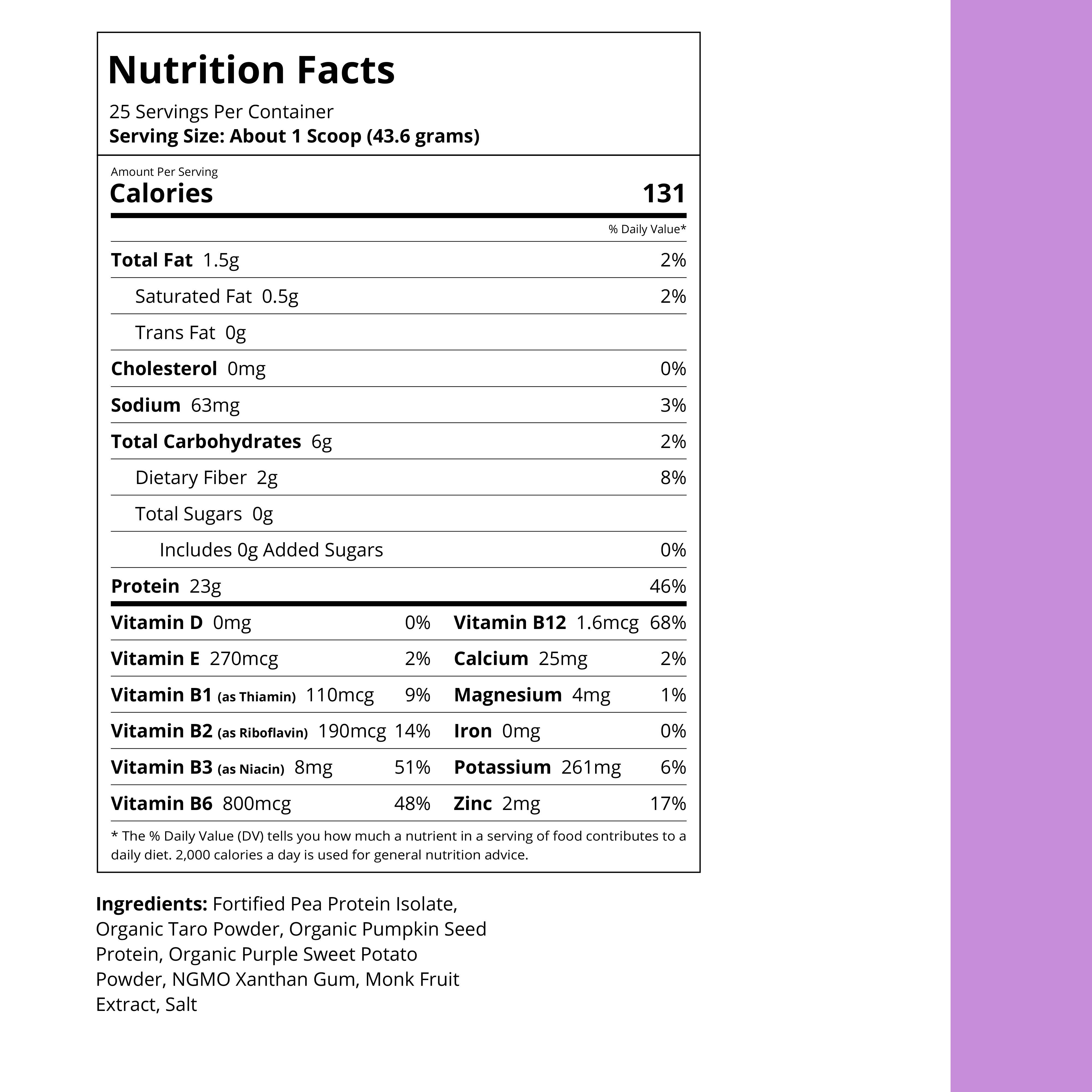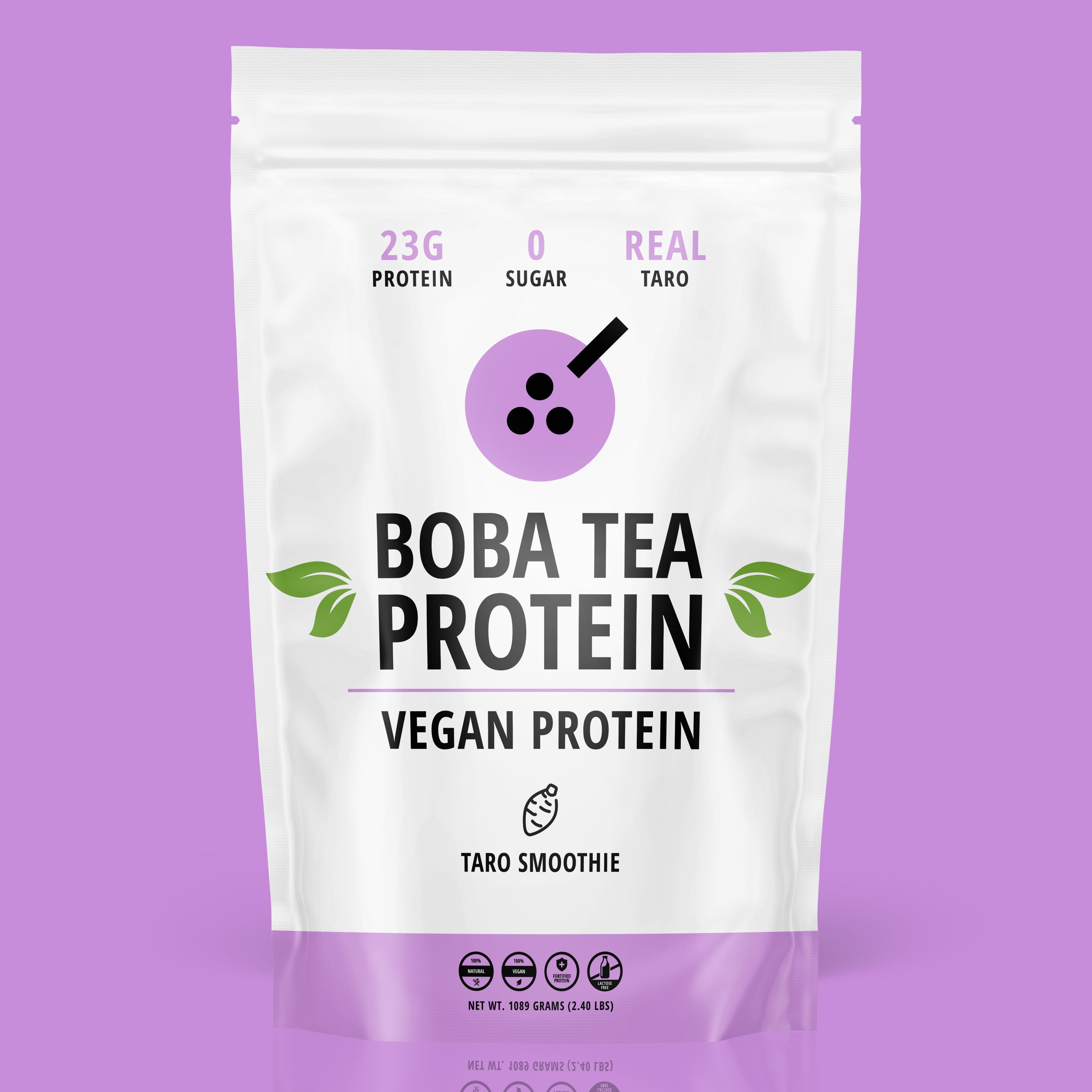 *Not currently in stock - keep an eye out for announcements on next availability!
Our vegan protein drinks are made from a blend of pea protein isolate and organic pumpkin seed protein to achieve a complete amino acid profile and a desirable taste.
Our Taro Smoothie drink uses real organic taro and purple sweet potato. They're both purple roots with unique flavor that you can find being used in many Asian delights across the world.
We source these ingredients from Taiwanese farms which give our drinks a very characteristic taro taste with a hint of the earthy purple sweet potato. Blended with domestically-sourced vegan proteins, this drink has a nutty, natural taro taste, very much like what you would experience with a freshly made Taro bun!
Choose options