Article: Product Development Manager
Product Development Manager
Job Description
Full-Time
LOCAL NEAR CARROLLTON, TX (ABOUT 20 MINUTES NORTH OF DALLAS, TX)
---
***If you're from out of the state, please use this cost of living calculator so you understand the kind of salary we are offering. Use "Plano, TX" as the "New City."***
https://www.nerdwallet.com/cost-of-living-calculator
---
Hello, potential candidates! We are a quickly growing team looking to bring on an a product development manager with extensive experience in the sports nutrition / dietary to take the lead on all of our product development efforts.
This person should be experienced in managing the entire product development lifestyle in the sports nutrition industry and should also be very passionate about boba!
SALARY
$70,000-$90,000

RESPONSIBILITIES
Market Research and Analysis:

Conduct thorough market research to identify trends, consumer preferences, and competitive landscape in the sports nutrition / dietary supplement industry.
Analyze market data to anticipate consumer needs and identify opportunities for product development.



Product Conceptualization:

Collaborate with cross-functional teams to develop innovative and market-driven product concepts.
Translate consumer insights and market trends into actionable product ideas.



Prototype Development:

Lead the development of product prototypes, working closely with R&D teams to ensure alignment with concept and regulatory requirements.
Iterate and refine prototypes based on internal and external feedback.



Product Testing and Analysis:

Establish and implement robust testing protocols to evaluate product safety, efficacy, and quality.
Analyze testing results and adjust formulations or product attributes as needed.



Regulatory Compliance:

Stay abreast of industry regulations and standards for dietary supplements.
Ensure all products meet regulatory requirements and work with regulatory affairs teams to secure necessary approvals.



Cross-functional Collaboration:

Work closely with R&D, marketing, sales, and operations teams to align product development with overall business goals.
Communicate effectively across departments to ensure seamless integration of products into the market.



Project Management:

Develop and maintain project timelines, ensuring that all milestones are met on schedule.
Identify and mitigate potential challenges in the product development process.



Quality Assurance:

Implement and oversee quality assurance processes to guarantee the production of high-quality dietary supplements.
Collaborate with quality control teams to address any issues that may arise during manufacturing.


Qualifications:
Proven experience in product development within the sports nutrition / dietary supplement industry.
Strong understanding of market trends, consumer behavior, and regulatory requirements.
Excellent project management skills with the ability to lead cross-functional teams.
Exceptional communication and collaboration skills.
Detail-oriented with a focus on delivering high-quality products.


Goal:
The primary goal of this role is to bring to market innovative, high-quality, and effective dietary supplement products that not only meet consumer needs but also contribute to the overall success and growth of the business. This position offers an exciting opportunity to lead and shape the product development strategy for our product portfolio.
A LITTLE ABOUT US CURRENTLY
We are currently a 9-person team looking to add a 10th. The team is very ambitious, but relaxed interpersonally while also being very industrious in what we're trying to achieve. We are influencing the entire boba industry to become a little healthier, and it is no easy task. We are looking for someone to add to the team that is looking for something to sink their teeth into and wants to be a part of this mission and will both execute their responsibilities fully and thrive in an environment that both gives a lot of freedom, but has a lot of responsibility.
We are a highly-motivated team that are mentally prepared to tackle the goals we've set for ourselves in 2024, and you need to be as well. You should feel that the skills you bring to the team will almost ensure we achieve our goals.
Currently, the in-house team members are structured as follows:
Neil* - Owner / Founder, Product Development, Sales / Marketing, Creative Direction, Ops, Customer Service
Klair* - Supply Chain & Financial Controller, Ops
Dena - Art Director, Creative Direction, Marketing
Justine - Art Director, Creative Direction, Marketing
Sansing - Customer Service Rep, Community Manager
Grace - Social Media Manager
YOU - Product Development Manager
Perks
80 hours (10 days) vacation PTO annually

48 (6 days) hours sick days PTO annually

Standard National Holidays PTO

Free Boba Tea Protein

Gym membership stipend
*All benefits are non-contractual, and Boba Tea Protein may amend, terminate, or enhance the benefits provided to you and our other employees from time to time as it deems appropriate.
FOR ANY QUESTIONS, EMAIL NEIL@BOBATEAPROTEIN.COM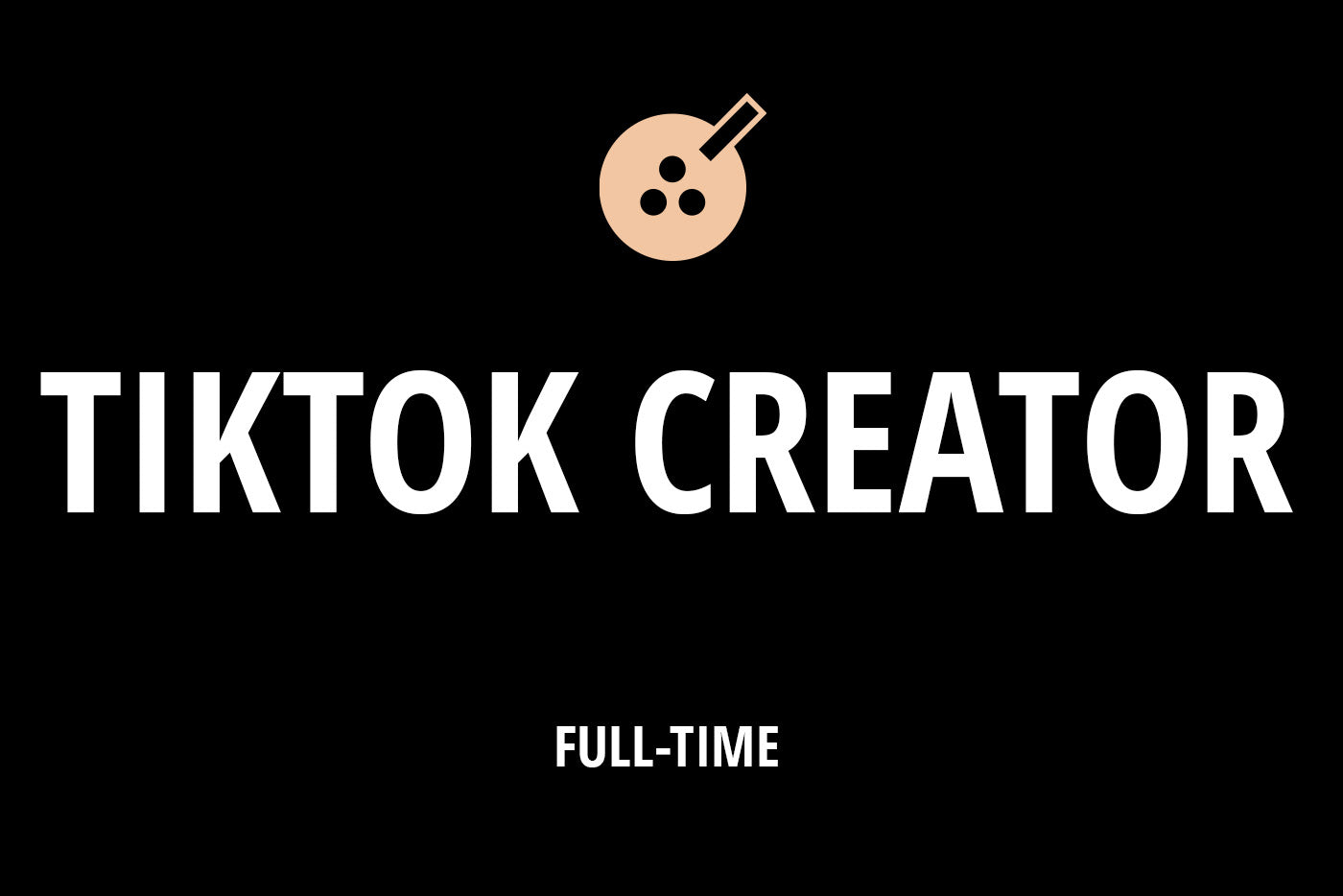 A TikTok-obsessed Social Media Manager that will take our social media presence to the next level.
Read more